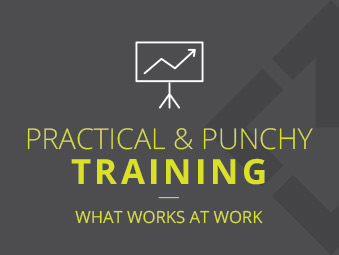 Management Training, Personal Effectiveness and Employment Law
Our workshops and webinars combine the style of a 'TED talk' with unique, step-by-step technique
Come to one of our FREE events to see us in action - (details on the homepage)
-No role-plays or gimmicky ice-breakers. People generally hate them!
-We don't fill time with academic, unusable business models or cliché acronyms
-We don't preach what we have rarely, if ever, practised ourselves!
-We give you practical stuff rather than generic pieces of 'advice' - telling you to 'empower' people or 'actively listen' isn't always that helpful!
-Our management training techniques are often not found in textbooks (where competitors may copy theirs from) and are focused on what actually works at work
-Energetic and engaging delivery that won't bore you back to looking at your phone!
-We train what we know works and what we and others have successfully used - rather than just copying stuff from textbooks!
-We work hard to minimise buzzwords and corporate-speak
---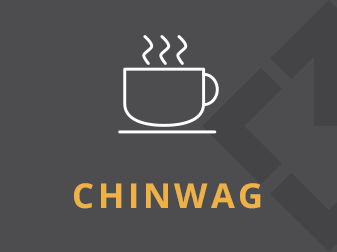 Ditch Traditional Performance Appraisals: Welcome to Chinwag 
If you are concerned that your performance review process isn't doing what it should when it comes to:
-The quality of performance/development objectives
-How performance is measured
-The volume of paperwork and its content/format
-Making pay and bonus decisions
-Buy-in from Managers
Then get in touch with us and we can tell you all about 'Chinwag'.  Alternatively, send over your current performance appraisal process/example paperwork and we will email you a FREE, no-obligation view on what's good, what's not so good and our recommendations  - no gimmicks, no pressure and confidentiality is assured.
PLUS Send us some example performance/development objectives and we will redesign them using our unique 5-step method that goes beyond SMART!
---
HR/Employment law Support Services 
Get in touch now for 30 minutes of free employment law advice - no obligation
-No long contract lock-ins
-No faceless call centre - same 121 advisor every time
-Commercial, not overly-cautious advice - It's not 'you can't do that' - it's 'here's how you can do it'
-HR advice from people who have also worked in operations and at the 'coal-face'
-Letters, handbook, contracts and policies written/reviewed for you - no online library of templates that forces you to do the work!!
-Down-to-earth, jargon-free approach
So what are you waiting for...?